2023 Alfa Romeo Tonale Makes Global Debut
For a carmaker with such a storied history as Alfa Romeo, new models represent big steps forward into the unknown. A manufacturer with a loyal customer base and signature models that rival the largest names in the high end auto world, Alfa Romeo could rest on its laurels with models like the Alfa Romeo Giulia. 
A new compact SUV
The 2023 Alfa Romeo Tonale has been long-awaited and we have to admit, we're getting pretty excited. The Tonale draws lots of inspiration from its 2019 design concept and presents a compact SUV that stays true to its Italian roots. Spacious yet sleek, the Tonale offers the utility of larger vehicles but does not sacrifice the appeal of the dramatic design that fans of the carmaker have come to love for decades.
The future is now as Alfa Romeo offers the Tonale in a plug-in hybrid version, reinventing the idea of a sports car and updating it for the modern era. But that doesn't mean it sacrifices power with a six speed automatic transmission and 90 kW electric motor that is as smooth as it is eco-friendly.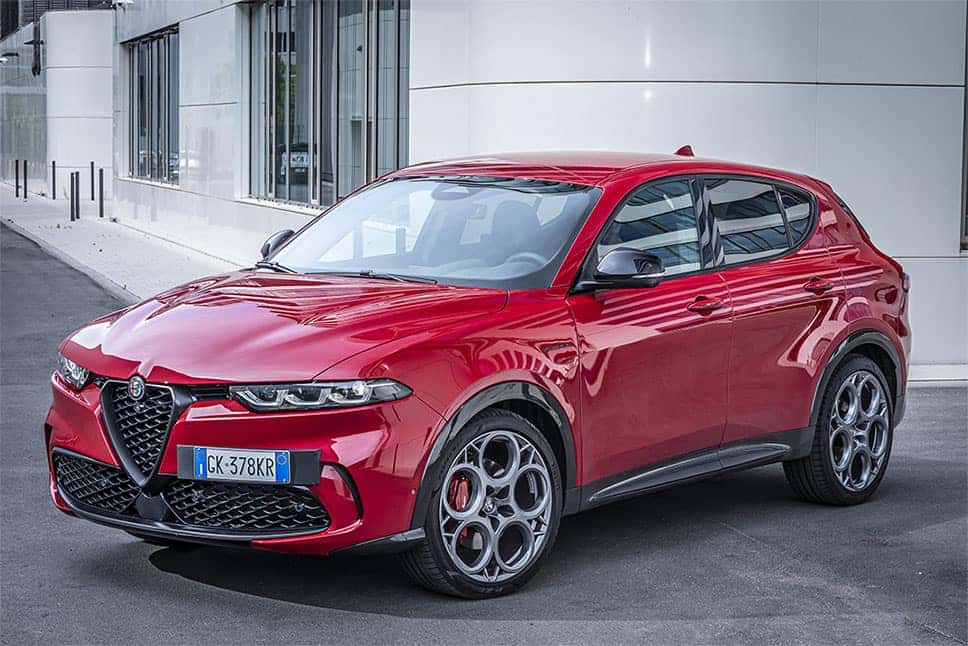 What sets the Tonale apart even further is its integration of NFT technology, the first of its kind eve seen worldwide. The Tonale comes equipped with an NFT digital token which acts as a unique identifier, protecting the car's value over time.
Standard features include Apple Carplay and Android Auto, along with full Bluetooth connectivity to keep the tunes comin' as you hit the road in classic Italian elegance.
Safety isn't sacrificed either with adaptive cruise control, blind spot and rear cross detection, driver attention assistance and intelligent speed assist.
Three different models mean you will select the power and trim that are right for you with the Sprint, Ti and Veloce.
Want to find out more about the 2023 Alfa Romeo Tonale? Contact us at Rairdon's Alfa Romeo of Kirkland.