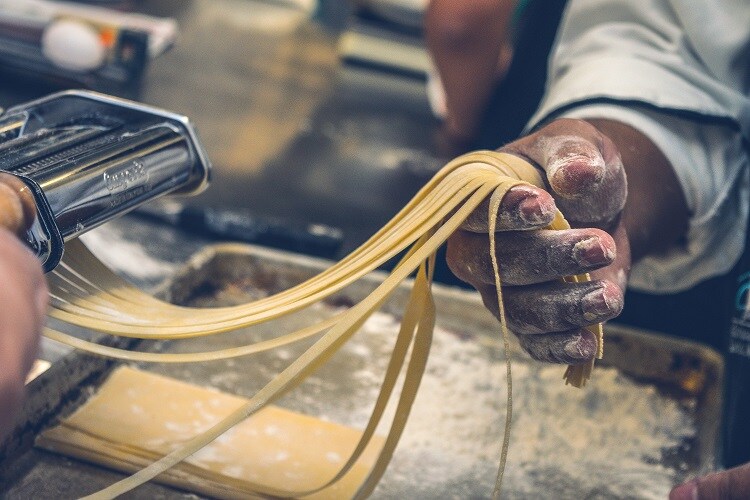 Italy and the Pacific Northwest: two cultures that are thousands of miles apart. On paper, at least. It actually turns out that they have quite a bit in common. Here's why, if you live in one of the greater Seattle cities like Kirkland, a touch of Italy is well within arm's reach.
Food
Few other aspects of Italian culture pique the popular interest quite like its culinary offerings. In fact, Italian food culture's legendary status is without question. What you might not know is how much of it involves seafood. Some examples would be Frutti di mare linguine (and pizza), spaghetti with shrimp, and pan-fried squid.
The proximity of the Pacific Northwest to quality sea-catch makes pairing it with Italian cooking an easy decision. Luckily, high-end establishments like Tulio restaurant in downtown Seattle have reached this same conclusion.
Tulio's menu is a sight for desirous eyes. It features Penn Cove Mussels (Sicilian Style), Risotto, Alaskan Halibut, Aperol Spritzers, and more. So if you're looking for an authentic taste of Italy, a visit to this classy establishment is a must.
Style
If there's one thing that rivals our love for Italian food it can be expressed in two words: Italian fashion. While brands like Armani, Versace, and Valentino garner the headlines, Italian fashion doesn't need to be produced by the crème-della-crème to underscore its merit. In general, Italian style is about the fine craftsmanship of desirous materials.
In this instance too, Italian flare is diffused throughout the crisp Pacific Northwest air. This is because Seattle is home to fine Italian tailors like Gian DeCaro Sartoria on First Avenue. What makes Sartoria noteworthy is its impeccable tailoring of materials like bespoke and cashmere. GQ was so impressed by Sartoria's work that they characterized it as "the best bespoke tailoring west of the Rockies."
Italian fashion is also about leather. Seattle comes through here too, with imported Italian Leather retailer re-souL on Ballard Ave.
Il Punto! Italian Cultural Center in Seattle
The notes of Italy floating throughout the greater Seattle area are hardly limited to consumerism. It's also important to mention Il Punto! Cultural Center, a non-profit association of volunteers dedicated to promoting Italian culture in the PNW. Their name, which translates as "the Point", reflects a noble mission statement, which is to create an organization that serves as a meeting point for Italians, Italian-Americans, and their supporters.
Rairdon's Alfa Romeo of Kirkland
Italy also shares its fine automotive culture with Kirkland, WA, in the form of Rairdon's Alfa Romeo of Kirkland. Rairdon's inventory meets all the high performance and luxury expectations buyers have come to expect of the brand. In fact, the dealership rewards consumer confidence with the 2018 Alfa Romeo Stelvia Quadrifoglio. What's most noteworthy is how every feature in the Quadrifoglio has been carefully crafted to ensure a superior driving experience.
The 2018 Alfa Romeo Stelvia Quadrifoglio AWD comes equipped with a 2.9L 505HP Twin-Turbo V6 engine that achieves up to 443 lb.-ft. of torque. Its interior is equal parts Italian and classy when you consider its performance leather seating. Other features include 200 MPH Speedometer, Heated/ Leather Wrapped Steering Wheel, and Bright Aluminum Pedals, all of which come standard.
Other Instances
Italy's influence on the PNW extends to cultural events like the Festa Italiana Seattle which takes place on September 29 and 30, 2018 (after all, no representation of Italian culture can be complete without a boisterous celebration). The special event will feature exhibitions, performances, and much more. These include art shows composed of works inspired by Italy and an exhibition of vintage photos documenting the Italian experience in the PNW (look for the one of Governor Al Rosellini and Elvis taken at the Seattle World's Fair in 1962).
The event promises to be a Benvenuti a Seattle for all involved.