From Italy to Kirkland, With Love

From Italy to Kirkland, With Love
Italy and the Pacific Northwest: two cultures thousands of miles apart. Or are they? Here's why Italy is a lot closer to the PNW than you think. Hint: It involves best Italian food Seattle.
Culture-Connector #1: Food 
Few other aspects of Italian culture pique the popular interest quite like its culinary offerings.
In fact, Italian food culture's legendary status is without question.
What you might not know is how much of it involves seafood.
Some examples would be Frutti di mare linguine/ pizza, spaghetti with shrimp, and pan-fried squid.
The proximity of the Pacific Northwest to quality sea-catch
makes pairing it with Italian cooking an easy decision.
Luckily, high-end establishments like Tulio restaurant in downtown Seattle have reached this same conclusion.
Tulio's menu is a sight for desirous eyes.
At various times throughout the year, it features safood gems like
Penn Cove Mussels (Sicilian Style) and Alaskan Halibut. For those searching for authentic Italian food, a visit to Tulio is a must.
Culture-Connector #2: Style
If there's one category that rivals our love for Italian food, it's Italian fashion.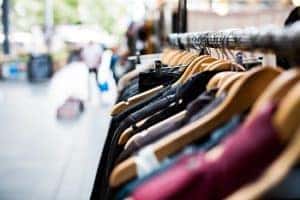 While brands like Armani, Versace, and Valentino get the headlines,
great Italian fashion need not be produced by the crème-della-crème.
Italian style more about fine craftsmanship with desirous materials.
In this instance too, Italian flare is diffused throughout the Northwest air.
This is because Seattle is home to fine Italian tailors like Gian DeCaro Sartoria on First Avenue.
What makes Sartoria noteworthy is its impeccable tailoring of materials like bespoke and cashmere.
GQ was so impressed by Sartoria's work that they characterized it
as "the best bespoke tailoring west of the Rockies."
Culture-Connector #3: Il Punto! Italian Cultural Center in Seattle
The notes of Italy floating throughout the greater Seattle area are hardly limited to food & fashion.
Il Punto! Cultural Center is a non-profit association of volunteers dedicated to promoting Italian culture in the PNW.
Their name, which translates as "the Point", reflects a noble mission statement, which is to create an organization that serves as a meeting point for Italians, Italian-Americans, and their supporters.
Shop Rairdon's Alfa Romeo of Kirkland
Italy also shares its fine automotive culture with Kirkland, WA, in the form of Rairdon's Alfa Romeo of Kirkland.
Rairdon's inventory meets all the high performance and luxury expectations buyers have come to expect of the brand.
In fact, the dealership rewards consumer confidence with vehicles like the 2019 Alfa Romeo Giulia.
Alfa Romeo Giulia: A Convergence of Engineering & Emotion
What's most noteworthy is how every feature in the Giulia has been carefully crafted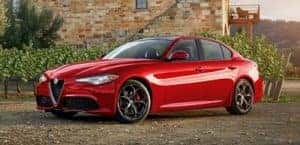 to ensure a superior driving experience.
The 2019 Alfa Romeo Giulia boasts 280 horsepower @ 5,200RPM and 306 lb.-ft  of torque.
The interior comes equipped with
Cruise Control
Driver Side Sun Visor with Illuminated Mirror
Rear Seat Heating / Cooling Outlets
Leather-Wrapped Steering Wheel
Cluster 7.0-Inch TFT Color Display
Alfa Romeo Bright Door Sills and more
The model lineup for the 2019 Alfa Romeo Giulia consists of
base model
Giulia Sport
Giulia Ti
Giulia Ti Lusso
Giulia Ti Sport
Giulia Ti Sport Carbon.
Select model-dependent features include
Sport Front Fascia and Rear Diffuser (Giulia Sport)
Gloss Black Window Surrounds (Giulia Sport)
18-inch Polished Double Y-Spoke Aluminum Wheels (Giulia TI)
Luxury Leather Seats with Cannelloni Design (Giulia TI Lusso)
Sport Leather Seats and Steering Column-Mounted Aluminum Paddle Shifters (Giulia TI Sport)
Visit the luxury-oriented Rairdon Alfa Romeo of Kirkland for your next fine Italian automobile